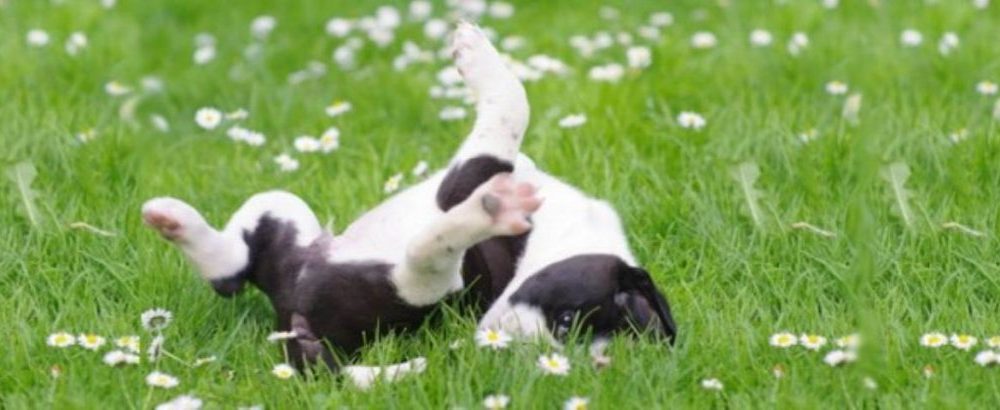 Whether your dog is coming with you on holiday, or if it is having a holiday of its own, it is always a good idea to pack some familiar items.
Although most of us humans are looking forward to the summer, for many dogs it can be a stressful time. Long car journeys, hot weather and unfamiliar locations can all add up to make our canine companions long for the nights to draw in. But with a little preparation and thought the summer months need not be a cause for concern. Here are some top tips on how to prepare for a brilliant summer with your dog!
Be ready for the sun
The biggest concern for dogs during the summer months is overheating. This can be a real danger and you must take every possible measure to ensure that it doesn't happen. All dogs are different in their ability to cope with the heat- and you need to know your own dog's needs. For some it may be best to avoid all but the shortest of times in the midday sun, preferring instead to take exercise during the cool of the morning or evening.
If your dog is going to be outside with you, make sure that there is an area of shade into which it can retreat. Dogs feel the heat much more acutely than we can, so just because you are enjoying some rays don't think that your dog is!
It should go without saying- but NEVER leave dogs in hot cars or other similar situations. Every year dogs die in this most horrific manner and that should never, ever be the case.
Vaccinations
Summer is the busiest time for dog kennels. If you are planning to put your dog in one whilst you are away, then you need to ensure that it has all the necessary vaccinations. A vaccination for kennel cough is often mandatory but it's best to check with your vet to ensure that you have everything covered.
Plenty of water
Dogs can dehydrate very quickly and this is never more a problem than during the hot summer months. Always ensure that your dog has access to more than enough water- something which far too many people forget whilst on the move. There are a number of products which are now available, from simple water bottles with a flip-out trough, to hi-tech non-spill bowls. You can find a full range of travel equipment at Dogscorner.co.uk.
Pack familiar items
Whether your dog is coming with you on holiday, or if it is having a holiday of its own, it is always a good idea to pack some familiar items. Strange surroundings can cause stress for dogs, especially if their owners are not with them. Ensuring that they have their own bed or some of their old toys will help them to feel more at home. Our Borders refuse to go anywhere without their favourite (and rather pongy) blanket!
Look for dog-friendly venues
There are thousands of dog-friendly businesses up and down the country- all of which can be easily searched for on the web. For many planning to go away with their dogs, self-catering is the most obvious choice. However, there are many hotels which go out of their way to be pet-friendly and could make for an interesting alternative.
There is no easier way to ruin a fun summer's day out than to find out your dog isn't welcome- so make sure you do some proper planning beforehand.
Keep an eye out for bees and wasps
Dogs are inquisitive animals- and they love to stick their nose where it isn't wanted! Bee and wasp stings can be extremely dangerous for dogs as they are quite likely to take place around the mouth and face. Keep an eye out for areas in which wasps are likely to be present, such as compost heaps or fallen fruit and make sure your dog is kept away. Should you come across a nest which is accessible to your dog, immediately take measures to ensure it cannot disturb it.