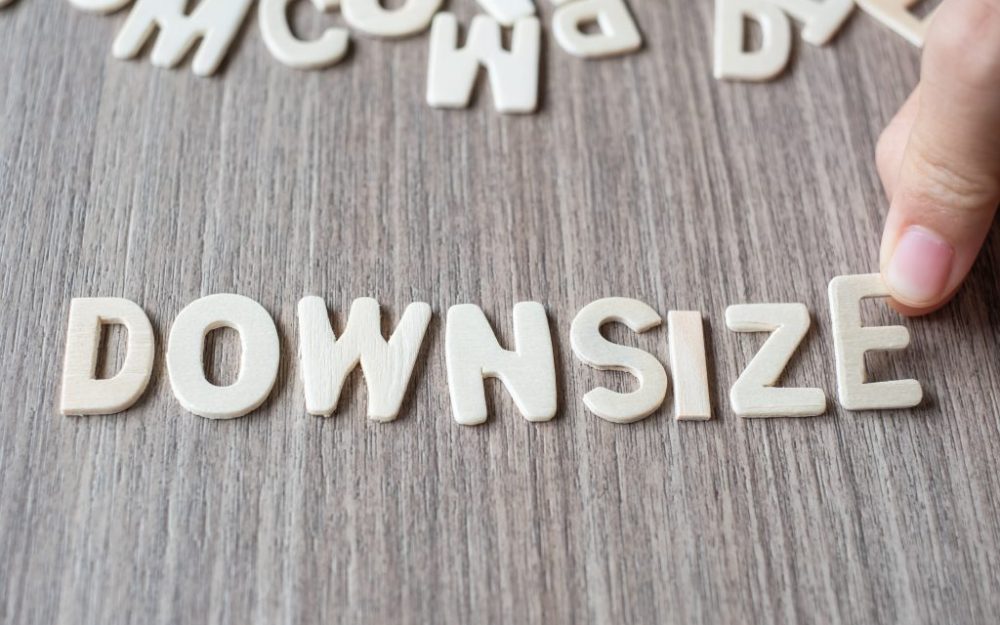 Your children have left home and they're now hell-bent on living their own exciting lives. The once noisy family house where you've lived for 20-odd years shrieks with memories of kids playing and arguing – while simultaneously featuring echoingly empty rooms and extraordinary silence. Yes, it's the time of your life you never thought would come: downsizing to a smaller place, and possibly a smaller town. But this move doesn't necessarily have to be scary and sad.
Firstly….
Three important points to consider when downsizing – especially if it's to a new area – are nice weather and proximity to a hospital and family. At the very least, ensure you're close to a large town with an airport so that family can visit or stay with you if you need assistance at any time. Ideally, visit the town or holiday there before moving and while doing this, check local real estate prices.
Does this new place tick all your boxes when it comes to your preferred lifestyle, budget and health? Are you a sociable person who loves to get involved with the community? If so, an isolated town won't suit. Either way, it can take time to settle into another place and especially so if your health crumbles and you can no longer drive. Ask your children for ideas and advice too.
Finding a real estate agent
It may have been 20 years since you've sold or bought a house and plenty can change in the property market in that time! Plus, after all this time, you've got a strong emotional connection to your home. But try to put aside this connection when listing the property. It may be worth millions in memories to you but buyers won't see it that way!
Then there's your hunt for a real estate agent – for both selling your family house and buying a downsizer. Aim to interview up to three agents or even better, ask for suggestions from friends and family. Well-known companies can be the way to go but aim to target a specific agent rather than an agency as a whole.
Pick a person who goes out of their way to go the extra mile for you. Some seniors have chosen agents not only because they're likeable and trustworthy but because they visit the next day with a bottle of wine and take time out to chat about soccer and other interests.
Packing up
Your next abode will have much less space, which is great as you'll save money on maintenance. But as you start the massive task of packing up decades of details, be aware some hard choices will need to be made about what to keep and discard. Firstly, tell your kids that any items they still have at the family home need to be picked up ASAP.
Then start thinking less is more and better! The more you throw away now, the less cash you'll need to spend on removalists. On this note, packing up yourself instead of having removalists do this will ensure you're only taking articles that are 100% necessary.
Tell your kids about any objects you're planning to throw away as they may want them. But for anything neither they or you want to keep, take a trip to an op shop and give away the objects or alternatively, organise a garage sale and sell them there.
At your new house
It's not unusual for people to sell their current home while not having bought another one. In this case, you might want to rent for a short period while you search for your dream downsizer. It can mean paying extra money in rent but it also gives you a chance to explore the region and find exactly the right place to suit you.
Depending on the size of the rental, you may also be able to cram your family furniture and other details into a spare room while you're house hunting, which will save cash on storage space. Above all else, enjoy your different lifestyle as a downsizer – and if you've moved to the beach or bush, don't be surprised at your newfound popularity with your children, especially during the holidays!