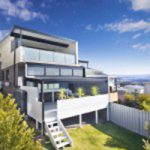 Friendly, communicative and follows up promptly Michelle was very professional from the first meeting. She is a local and it shows! Got answers to questions ASAP and moved things along rapidly so that we could conclude our purchase with speed. First viewing Saturday, SOLD by Wednesday. Thanks, Michelle you were a pleasure to deal with.
Craig & Vicki
Buyer
14A Bonville Parkway, Shell Cove NSW, 2529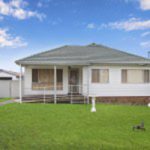 Great agent! Brought our home from Michelle and we couldn't be happier with the price and service. Well done and thanks again.
Patricia & Mark
Buyer
31 Belfast Ave, Warilla NSW, 2528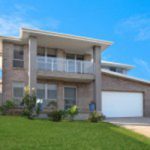 Excellent Agent. Michelle was outstanding from the moment I was greeted at the 1st open house. Offering her full support and expertise on the things we needed to do to be ready for auction day. Her constant communication and valuable advice made possible for my Wife and I not to stress out on what became the biggest purchase of our lives. I am extremely happy to recommend Michelle for any properties you are thinking of selling or if you are looking to purchase, or even if you are looking to lease. Once again Michelle thank you.
Naomi & Wayne
Buyer
10 Montague Crescent, Shell Cove NSW, 2529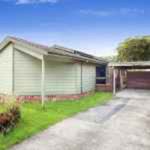 Caring Agent We would like to express our appreciation to Michelle at Elders Shellharbour for her outstanding service in selling our property in Barrack Heights. Due to personal circumstances we were unable to undertake any of the presale arrangements. This property was a "renovator's delight" and needed major cleaning inside and out. The property needed some repairs and furniture donated to charity prior to being placed on the market. Michelle attended to all this, sourcing the most cost effective options. She kept us informed every step of the way as well as being in contact with our solicitor. The marketing was highly successful, with open house days having high attendance. On auction day we received two phone calls from Michelle, the first to tell us the auction was about to start and the second to inform us the property was sold. We were amazed and delighted with the result, well above our expectations. Thanks to Michelle's professionalism, the entire process was hassle-free and a much more pleasant experience than we had.
Sue & Terry
Vendor
5 Sebastian Place, Barrack Heights NSW, 2529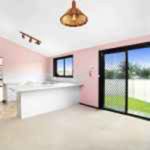 Best agent! Right from the start, when we first contacted Michelle, she kept us well-informed; initially with information about property prices and market conditions in our area, and as things progressed, with feedback on potential buyers who inspected the property. Michelle negotiated a good sales deal for us, including a delayed settlement which fitted our needs.
Peter Bev
Vendor
9 Konrads Road, Mount Warrigal, NSW, 2528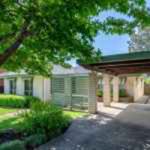 We were selling our home in a down market, with several things (or so we thought) going against us.
Michelle kept in touch with regular updates and, in a tricky falling market, she was able to guide both the sellers and the buyers to a win-win conclusion.
I enjoyed working with her and look forward to doing so again in the future.
Dianne & Leo
Vendor
50 Denison Ave, Barrack Heights NSW, 2528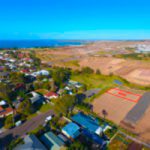 Very helpful Agent! Michelle is an she extremely helpful and friendly agent. I'm am happy that I achieved my goal with her help. She was very reliable and I enjoyed working with her.
Harry
Vendor
Lot 5042 Sanderling Close, Shell Cove NSW, 2529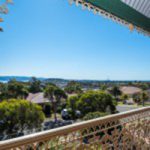 rofessional and Proactive. We found Michelle to be a very professional and pro active agent. Having dealt with other agents in the past, Michelle exceeded our expectations of integrity. Our purchase was a smooth transaction..she negotiated so both parties were happy. Michelle offered us some help with finding local tradesmen and some good little eateries. We would certainly recommend Michelle. Thank you Michelle for making our move easy
Leanne & Nick
Buyer
3 Wombat St, Blackbutt NSW, 2529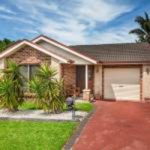 Excellent Negotiator! Michelle was extremely easy to work with and delivered the best results for my family!
Ryan & Jacinda
Vendor
2/3 Barham Place, Horsley NSW, 2530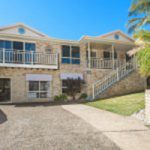 Has the Personal touch! Michelle Mannex is the perfect agent! She has a very professional approach to the sale of your home as well as being a personal, approachable and reliable agent. If she says she will call you, it's a guarantee that she will. Michelle was always willing to do whatever she could to help with the sale of our home, and even after the sale, she was there to ask all the questions we didn't understand. Michelle also has a great team behind her, an Auctioneer as an option of sale, a mortgage broker to help organise finances as well as support colleges that always pass on messages and Michelle would always return any calls. You couldn't ask for anything more!
Amanda & Chris
Vendor
2 Astor Place, Shell Cove NSW, 2529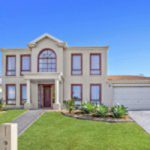 Distinguished Agent. I chose Michelle Mannex as my real estate agent because she out shone the other agents. She has local Knowledge of the area. Conducts herself professionally, has a positive attitude, presents well and was able to negotiate the obstacles to a sale. As an agent Michelle has all these valuable attributes an agent needs to have to trust to sell your house. I have recommended her to others and would choose her again to sell my home.
Ida
Vendor
2 Southern Cross Blvd, Shell Cove NSW, 2529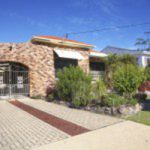 Fantastic Sales and Marketing Agent.
Wayne & Loanne
Vendor
63 Strata Ave Barrack, Heights NSW, 2528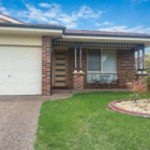 Great Agent. I would strongly recommend Michelle as an agent. She was very professional from start to finish yet also delivered a personal approach which made us feel at ease. She had fantastic communication during the entire process and her knowledge of the market is very educated and accurate. We thank Michelle for a very quick and hassle free sale.
Carla
Vendor
2/74 Glider Ave, Blackbutt NSW, 2529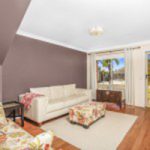 Expert in her field. Michelle was able to advise and guide me through the selling of my home to achieve as excellent outcome. Her knowledge, expertise and negotiating skills were excellent.
Monse
Vendor
55/2 Sparta St, Warilla NSW, 2528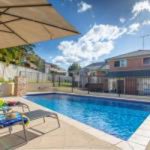 Great personable service. Michelle was a stand out when searching for an agent to sell our home. A big thank you to Michelle for all her efforts in selling our home.
Sam & George
Vendor
16 Curalo Place, Flinders NSW, 2529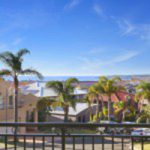 Great Experience. Michelle was very professional and honest with what we could expect during the selling process. From the outset we were confident that if anyone would get results it would be Michelle. Thanks for your hard work Michelle!
Lyn & Ray
Vendor
11 Buccaneer Place, Shell Cove NSW, 2529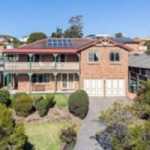 Five Star Agent. We can't recommend Michelle highly enough. From the first moment we met her she presented herself as a knowledgeable, dedicated and reliable agent. She has guided us through the sale of our home, has always made herself available to us and we believe that she has secured a sale for us in a difficult market. We appreciate all of Michelle's efforts and wish her every success in the future.
Marilyn & Robert
Vendor
3 Wombat Street, Blackbutt NSW, 2529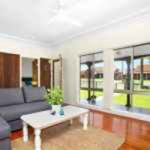 We meet by chance but will stay in touch by intent. Michelle kept in touch with regular updates and, in a tricky falling market, she was able to guide both the sellers and the buyers to a win-win conclusion. I enjoyed working with her and look forward to doing so again in the future.
Frank and Xu
28 Towns St, Shellharbour, NSW, 25292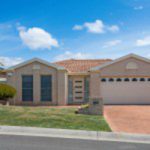 Michelle is a highly skilled, talented and motivated Agent. Michelle had complete knowledge of all the legal nuances required for dealing with all aspects of Property both buying and selling Michelle's knowledge of the area both in the present market position and importantly future acceptations was very impressive. Many Thanks Michelle.
Jed & June
Buyer
7 Rottnest Close, Shell Cove NSW, 2529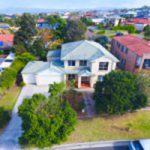 Integrity and Experience. We chose Michelle and Steve as they have a great sales record, fantastic market knowledge of the area, well thought out and clear marketing strategies but also because they come across as very down to earth. Michelle makes you feel at ease in her presence, and this quality as well as her integrity was important to us. We knew this would be beneficial when it came to negotiating with the buyer for the best possible outcome. Thank you Michelle and the Team!
Cecily
Vendor
3 Tasman Drive, Shell Cove NSW, 2529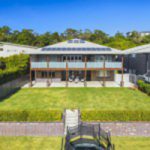 Fantastic agent. No.l in the Illawarra! Tenacious and professional, Michelle did a great. We highly recommend her.
Peter & Louise
4 Hook Place, Shell Cove NSW, 2529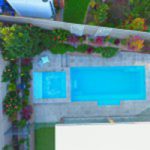 The Best in the Business! We had complete trust and confidence that Michelle would achieve a fantastic sale result for us and they did! Their extensive market knowledge, experience and clever marketing strategies are first class. They build wonderful relationships with their clients, both vendors and purchasers through great communication and personal rapport. We are extremely happy vendors and highly recommend Michelle and team to anyone interested in selling or buying property!
Bec & John
Vendor
10 Montague Crescent, Shell Cove NSW, 2529