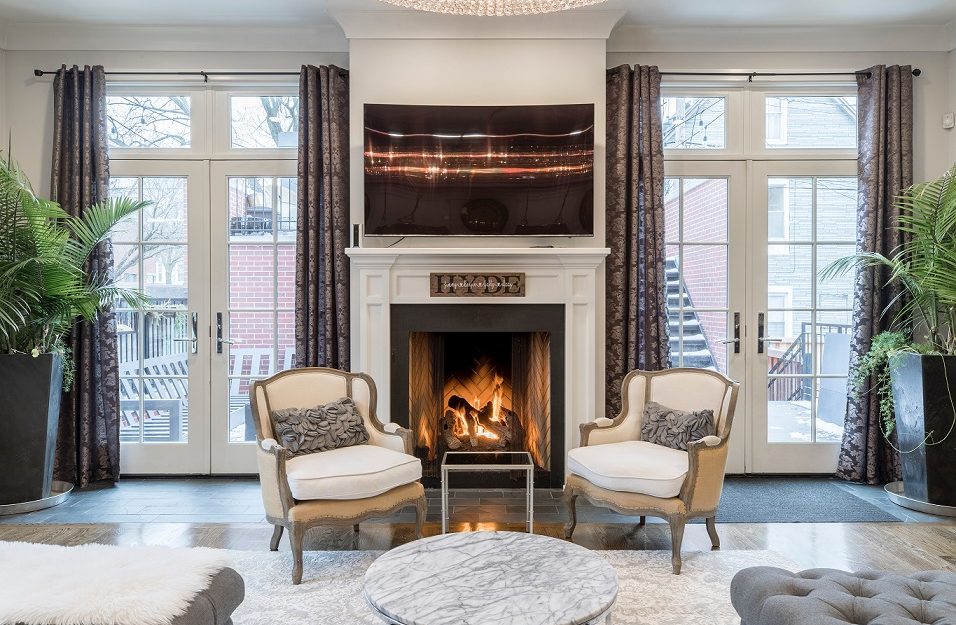 Winter is upon us and for homeowners and renters, that often means one thing: staying warm.
With the nightly and early-morning temperatures set to plummet, particularly in southern Australia and New Zealand, The Real Estate Voice offers several energy-saving, eye-catching and heart-warming ways to stay snug and cosy this winter.
On the surface
Feature fireplaces in marble, cast iron, even stainless steel always evoke an atmosphere of warmth and comfort.
Fireplaces needn't lay dormant in the warm weather, either. Packing a standalone open fireplace with ice and Champagne is an interior feature and conversation starter when party season rolls around.
Winter living accessories are also practical, stylish and essential for keeping heating costs down and your householders toasty warm.
Plush products with natural fibres not only look great, but they also work best at maintaining heat-seeking qualities.
Choose woollen rugs and mohair throws in living rooms and winter-weight merino wool doonas and wool-blend doona covers in the bedrooms to keep you and your family warm on the inside this winter.
Don't forget thick woollen socks and winter-warming sleepwear.
Insulated for even temperatures
Protecting your home from the winter chill starts with a foundational approach.
If your home is newly built or even if you're renovating, installing adequate insulation that regulates temperatures to ensure warmer winters and cooler summers is your best climatic defence.
Is the house insulated? When renting or buying, this should always be one of the first questions put to potential landlords or vendors.
The yourhome.gov.au and yourhomenz.co.nz sites provide minimum insulation levels for walls and ceilings in all localities. You will also find a surfeit of new build and renovation information that is designed to weatherproof and maximise efficiency for your home.
Keeping cold air out and the warmth in
Pay attention to draughts that emerge through doorways and windows.
Regardless of the season, freshly circulating air is always recommended, but so too is the ability to control the temperature on the inside.
Ensuring that windows are sealed and doors fully closed is essential for keeping your home naturally warm.
Get a move on
It's important to keep the blood flowing, endorphins boosted and winter blues at bay with regular exercise.
This needn't be a strenuous daily workout. Rugging up against all conditions and enjoying a brisk stroll with your housemates or family at a nearby park will keep everybody warm, fit and healthy.
Visit homeware stores, fireplace suppliers, local rug weavers and handicraft markets for these and other winter-warming ideas and inspiration for your home.